Monaghan town has new cocktail bar, Trollops & Tails which opened its doors only a few weeks ago! On Tuesday last they had their launch and I was delighted to have been invited.
This Cocktail Gin and whiskey house focuses on creating the perfect atmosphere for customers and can only be described as modern, chic and charming.
As soon as you walk through the doors of Trollops & Tails you are hit with a warm and sophisticated vibe, complimented with exciting and delicious cocktails.
The atmosphere is definitely welcoming and relaxing.
This bar is all about quality offering customers more than just a place to drink, but creating a fun and new experience. The launch night was heaps of fun with a great attendance.
As soon as we walked in we were presented with a yummy Bellini followed by a menu of 1st, 2nd and 3rd courses with a selection of cocktails to choose from.
I wish I had of gotten pictures to show you all how amazing these cocktails are and not only did they look amazing the tasted superb!
The night absolutely flew by as we chatted and drank the night away munching on exquisite canapes! I definitely was slightly tipsy leaving but what a fun way to spend a Tuesday evening!
For this launch night I decided to wear a little black and mustard floral dress which I picked up in Zara however unfortunately has since sold out.  I do love midi length at the minute but also how it has a slight boho feel to it. I teamed this with a matching mustard cross body bag (
here
) also from Zara and a pair of black lace up peep toe heels from Penneys (
similar here
).
Don't forget to check them out guys and taste their freshly made cocktails.
Here are a few snaps that I took on the night.
Enjoy  x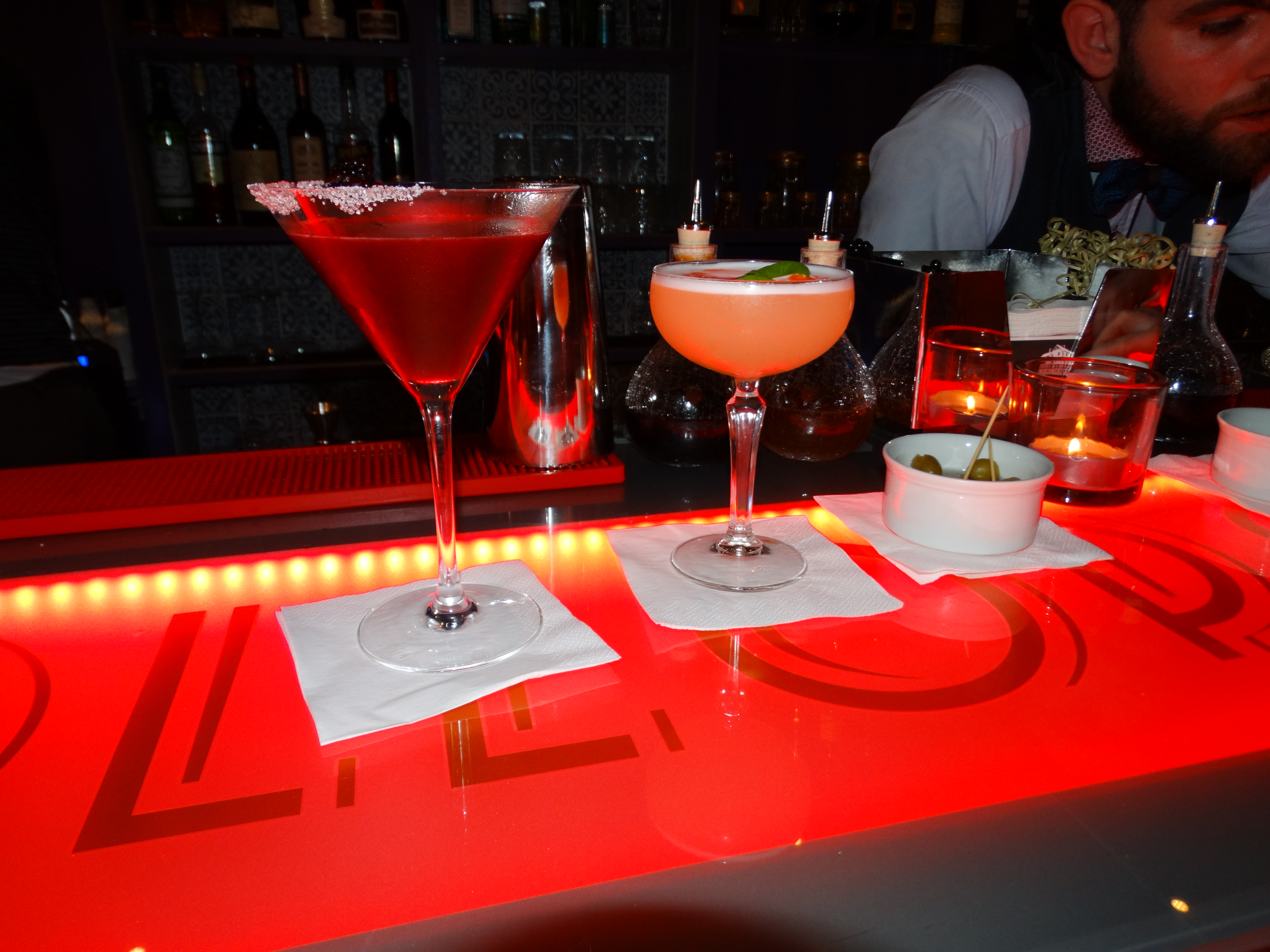 Rebecca Rose Xx