Happy Hump Day guys!
If you already follow me you will have noticed that I previously spoke about
mom jeans
on my Rebecca Rose Stylist's Facebook page and I explained that these jeans are definitely making a comeback.
Essentially these are one hell of a throwback to the 80's and something which most of you will be still probably be getting your heads around and I don't doubt that most of you will be quite unsure.
However as you can see I am fan and so I have decided to wear mine out last night for a bite to eat in town with friends. I teamed them with a Topshop blue rope necklace, 
wrap body,
black courts
and my
faux leather jacket
. Here are a few shots of my look before I headed off.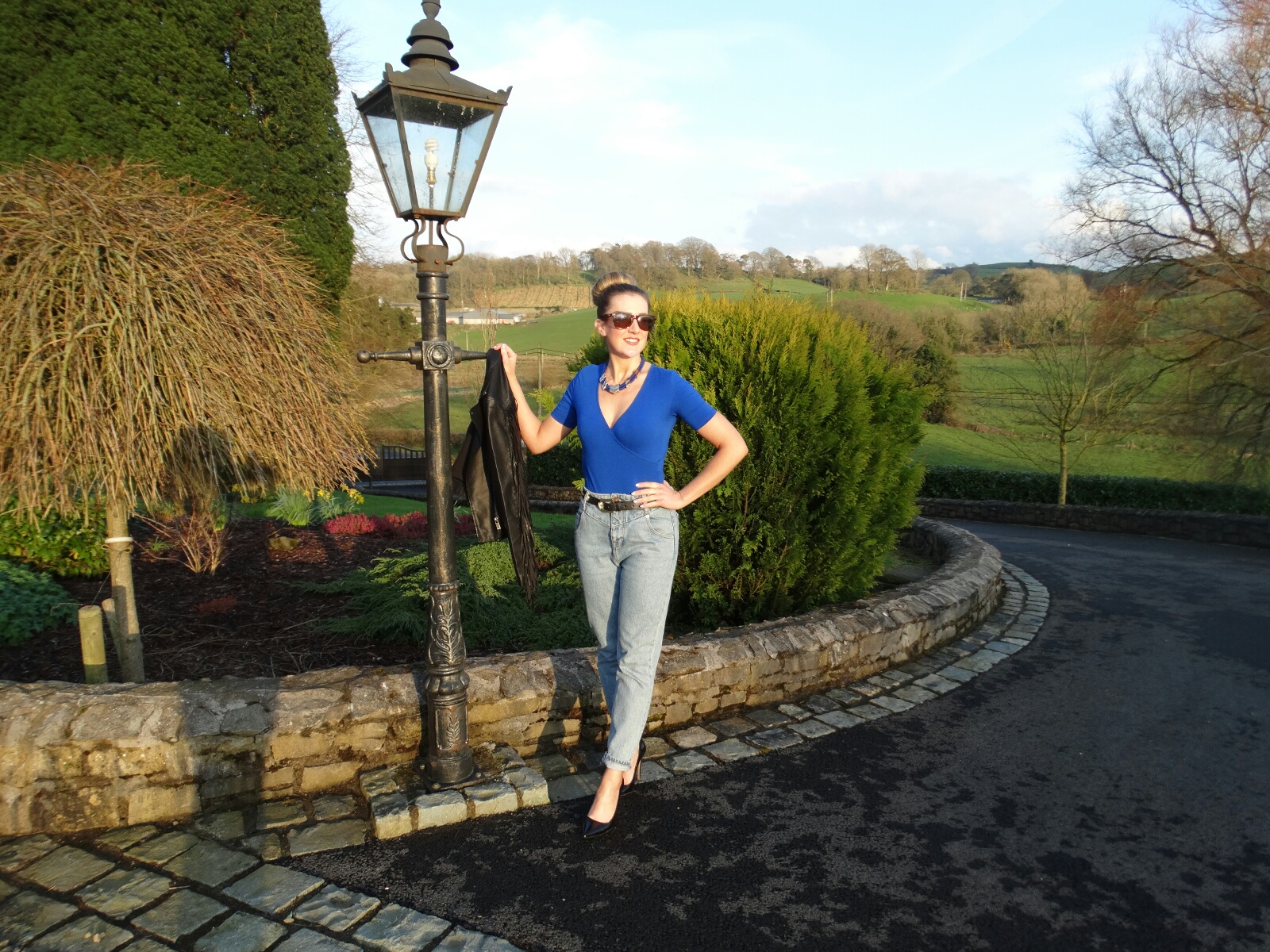 Straight out of the 80's Mom jeans are here to stay and here are three ways in which you can style them as your new wardrobe staple;
Tuck it in, wear your top tucked in or a little body for a simple and stylish look and to show off a bit of waistPair your mom jeans with a light weight jumper. This is perfect for days when you want to look effortlessly chicWear your mom jeans with a classy button down shirt or blouse, I love this look and will undeniably be giving this a go!Drape a jacket over your shoulders for some serious street style vibeWhen the weather improves why not opt for a cropped top to give you that ultra-urban feel.
Rebecca Rose Xx