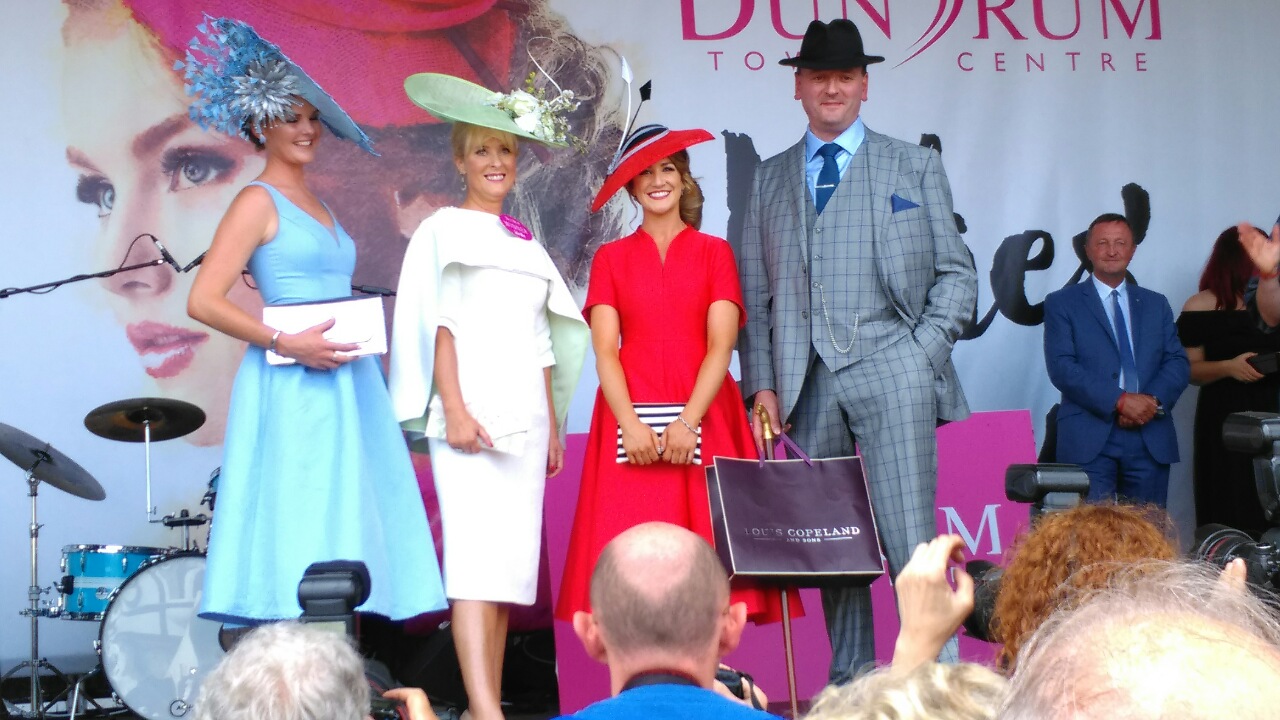 Happy Wednesday folks!
It's nearly a week since my amazing win and I think I am still in shock! The buzz about my entire look has been amazing and I am thrilled that everyone likes it as much as enjoyed wearing it!
I was incredibly excited about the Dublin horse show for so long, as it had only been my second time to attend and I remembered from last year how much fun it actually was. This year I took my sister along to join in all the fun. The horse show has to be one of my favourites especially because the atmosphere is so warm, the style is second to none and the sun always seems to shine, luckily enough!
When I saw this stunning red dress in Jennifer Wrynne's boutique (
here
) and tried it on, I fell in love straight away and knew I had to have it! I just loved the feminine shape, the full skirt, the flattering neck line and the little finished details like the arched cap sleeve and the pockets!! So now I had the dress all I had to do was accessorise it and as most ladies attending these events would know, it can be at times the most difficult but being a stylist of course it is my favourite thing to do!
After purchasing the dress I had a quick look around the Powerscourt Townhouse until I came across an adorable red headpiece with black and white stripes! I instantly thought "wow this would work brilliantly with shoes I already have"(
here
) I had hit the jackpot! 
The moment I arrived at the Horse show, I instantly got straight into the queue to register as I knew from the previous year how busy it gets, over 650 ladies and gents registered to take part in the competition, the year previously. Once that process was done the next part was to get up on stage and be interviewed by MC Laura woods. I was so nervous but it felt all so quick and it was over in a flash!
I was relieved to be done so off we went, my sister and I to the prosecco tent for a nice chilled bottle! We had lots of fun watching all the style, taking pictures for my blog and just generally mingling with everyone.
The day flew in and it wasn't long until it was time for the winners to be announced. First to be announced was Louis Copeland & Sons Best Dressed Man, then Great Lengths Most Creative Hat, then Longines 'Elegance is an attitude' and low and behold, my name was called out!! I nearly dropped to the floor, my heart was pounding. So off I went up on stage to receive my gift and get my pictures taken one last time! Words can't describe how happy I felt, I was beaming from ear to ear!
Then the overall winner of Dundrum town centre best dressed lady was announced! 
After our pictures were taken and I got my breath back myself and my sister jumped into a taxi and headed off to continue the celebrations in the Shelbourne after party, which was loads of fun too!
I hope you all have a lovely week and for those of you going to Galway, Enjoy! I'm very jealous! 
Rebecca Rose Xx